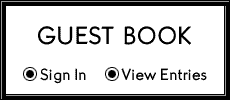 Office: 908-213-1300 Address: Located on the Gracefield Farm Complex at 659 South Main Street,  Stewartsville, NJ


659 S.MAIN STREET

STEWARTSVILLE, NJ 08886

OWNERS

KELLY POFF & MARYKAY SCHULTZ

**ATTENTION - EMPLOYMENT OPPORTUNITY! **

We are looking for a special person to join our close-knit team as full time stable worker for our hunter/jumper facility in Stewartsville, NJ! Person should be dependable and have equine experience.

Key Responsibilities Include:

   -Responsible for the barn maintenance including

but not limited to mucking, cleaning and filling water buckets, preparing feed buckets, sweeping and removing cobwebs from aisles and stalls.

   -Daily turnout and bring in of horses from pasture. 

Compensation can be all pay or a combination of board/ training/ lessons and pay. Contact Mary Kay or Kelly at 908-213-1300, or MKS612@aol.com

NEWS!

Congratulations to Suzanne Phillips and the Phillips Family on their purchase of "Made to Measure" aka Armani! We are so happy for you two and look forward to what the future holds.

Top Notch Equestrian Centre specializes

in producing educated and capable riders for the Hunter, Equitation, Jumper and Dressage disciplines. We welcome the rider who strives to be competitive in the show ring as well as the weekend warrior. All age groups and abilities are welcome into our program.